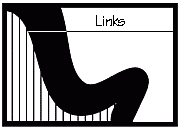 Home

Biography

Repertoire

Audio Samples

The Fine Companions

Southampton Trio/SCMS

Teaching Studio

Upcoming Events/
Recent Appearances

Tapes and CDs

Music Publications



Booking Information

Music-Related Links


CHERYL DUNGAN CUNNINGHAM is an exceptionally versatile harpist, at home as an orchestral, chamber or solo performer. Her repertoire reveals a similar versatility, including classical, popular, folk, and liturgical music. Performing full time since 1982, Cheryl began studying the harp at the age of eight. A student of noted teachers Susann McDonald and Peter E. Eagle, she earned her Master of Music, Bachelor of Music Education and Bachelor of Music degrees with high distinction from Indiana University, Bloomington, Indiana.

As a soloist, Cheryl has appeared with the Academy Chamber Society, Ambler Symphony and the Philadelphia Doctors' Symphony, and she was the winner of the concerto competition at Indiana University in 1981. An active recitalist, Cheryl has performed in a variety of settings, including retirement communities, schools, and for several appearances in the "Recitals at Trinity Cathedral" series.

With flutist Nicole Lambert and violist James Day, Cheryl founded the SOUTHAMPTON TRIO in 1992. The Trio is the resident ensemble of the Southampton Chamber Music Society, which presents an annual series of chamber recitals. Her other chamber group, THE FINE COMPANIONS, Amy Shimmin, flute and recorder, and Cheryl Dungan Cunningham, lever and pedal harps, have been performing together since 1990. Their first CD, Echoes of the Dance, a collection of dance music from the Renaissance and the British Isles, was released in 1998.

Principal harpist for the Delaware Valley Philharmonic, Greater Trenton Symphony Orchestra and Boheme Opera, NJ, Cheryl Dungan Cunningham maintains her teaching studio just outside of Philadelphia, PA. Besides her teaching, recording and symphonic engagements, Cheryl has performed for countless special events and has entertained patrons of numerous restaurants, including long running restaurant engagements performing popular music at the William Penn Inn Commonwealth Club, Country Veranda, and La Petite Roche in the Little Rock Excelsior Hotel.


Contact Cheryl at 215-355-3872 or e-mail her at cdcharp@aol.com.